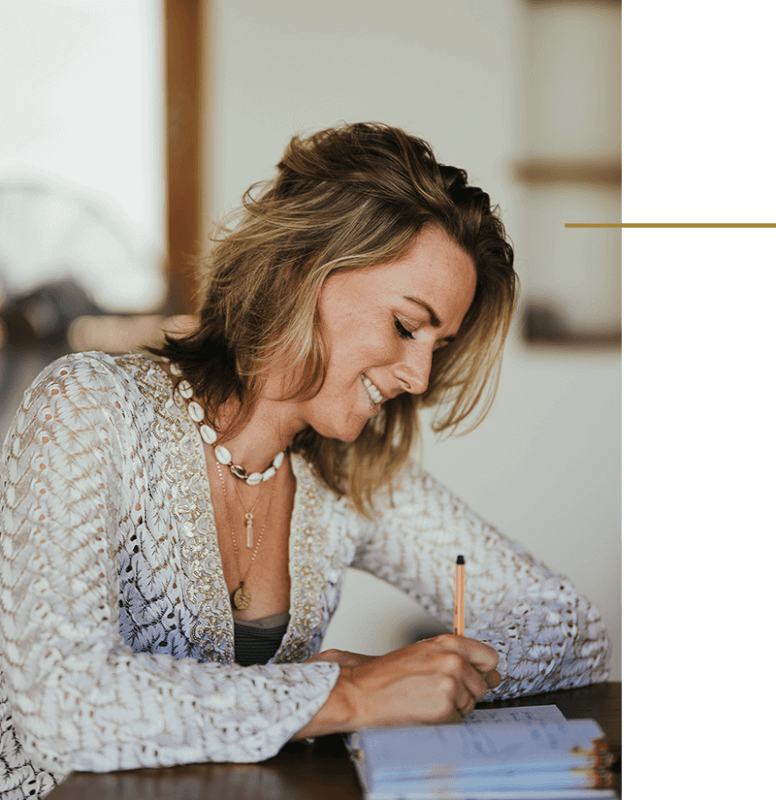 Microdosing Challenge!
1 month
Do you want to get closer to yourself, get out of your head and into your heart with more focus on your true path (mission)? It may also be that you are looking for more focus & productivity. Are you curious how Microdosing can help you in this process?
Join the Microdosing Challenge that starts on Saturday, October 1 st 2021 for 1 month together with like-minded people under the guidance of Maria Johanna for €97 euro and experience what 1 month of microdosing can do for you.
Microdosing means that you take a microdose of a plant medicine over a certain period of time. It is important to give a commitment for a certain period. For example 1 or 2 months. During this period you will see that there is a gradual healing and or a transformation.
There are two different groups that start with Microdosing Truffles. The creative entrepreneurs for focus, productivity and creativity. On the other hand, the people who start for emotional and spiritual reasons like; depression, better sleep, transition, healing, transformation and coming closer to yourself to live from your heart.
#3 What benefits can Microdosing bring?
Microdosing offers many different benefits on an emotional, spiritual and personal level. It gives you what you need at that moment.. Are you curious what benefits you can get from Microdosing Truffles? Watch the video.
#4 What do you experience when you take the Microdosing?
Many people find it exciting to start with Microdosing. They wonder "can I still function normally?" In this video Maria Johanna tells what you experience when you start with Microdosing Truffles.
Do you experience certain challenges in your life if:
Not connecting with yourself
Bad sleeping
Difficulty with focus
Depression
Concentration problems
Too much in your head
Not in touch with your heart
Fear of daring to trust your heart
Not having your soul mission clear yet
ADHD
Doubts & Uncertainty
You want to live a greater potential
unrest
Menopausal symptoms (menopause)
Not being productive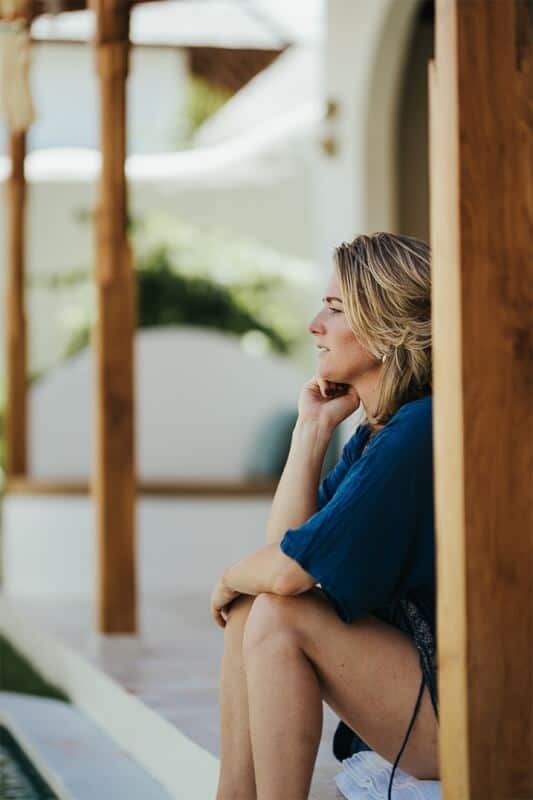 Curious about what microdosing can do for you?
You don't necessarily have to experience a big challenge to participate in this challenge. Everyone receives what he or she needs during the microdosing of Truffles. You can simply be curious or want to get more out of yourself to participate in this Micro Dosing Truffles Challenge. Read on to find out if this is for you!
Microdosing truffles means that you take a Microdosing Truffles for a period of time. It is important to build a rhythm and make a commitment to do this for a period of time.
When taking a microdosing, the point is that you do not get a tripping effect, but that you receive gradual healing during the microdosing.
Micro Dosing is not yet well known in the Netherlands. You hear more and more stories that Microdosing is popular at Silicon Valley. Partly because of this and thanks to the remarkable results, more and more studies are being done into Microdosing. Click here for an article on scientific research into the benefits that Microdosing Truffles (psilocybin) can provide.
Natural healing is becoming more and more popular
More and more people long for natural ways of healing. Microdosing is pure nature and an ancient way of healing trauma, gaining insight, being more in touch with the spiritual world and a greater potential of yourself.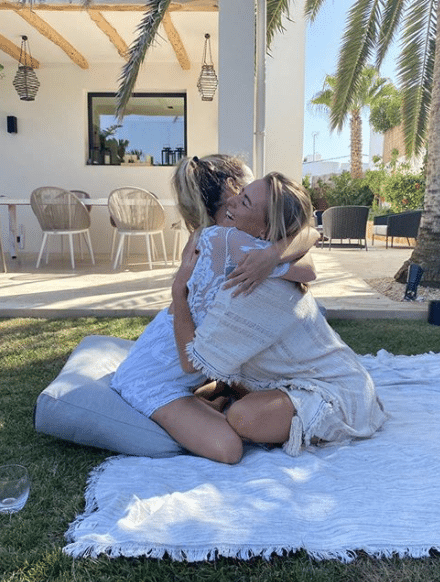 What does this Challenge involve?
On Saturday October 1st we start the new year with a month (4 weeks) of micro dosing truffles. During this period (October 1st to October 30 th) you will receive guidance and support from Maria Johanna & Meinou via email and Instagram. We help you on your way and take you through different phases of Microdosing. A month of Truffles Microdosing can bring a big transformation when you give the commitmentand go through the entire process. That is why guidance from experienced Microdosers is very nice.
'Sometimes the little things in life turn out to be the big things'
NEW ! Soul Present Drops or Capsules
I am very happy to share our new and unique Microdosing product Soul Present. The name says it all: It is a present and it helps you to be present. That's where the magic of life is. When you choose the drops you don't have to have any fear that you will experience a tripping effect.
If you want to do Microdosing for a better sleep or if you want to heal childhood trauma, I definitely recommend you to go for Soul Present. This is a tincture and that means that you will not experience a tripping effect. For some people this feels more safe. Of course you will experience the benefits and qualities of the plant. Below I explain more about the spirit.
Spirit Soul Present Drops or Capsules
Soul Present represents such qualities as: LOVE, RESPECT and TRUST. The spirit of this medicine represents both male and female energy. It gives you what you need: masculine or feminine qualities and create balance between your masculine and feminine energy.
Soul Present comes from the plant world in Peru. This medicine is centuries old and we have given it a modern twist for Microdosing Purpose.
Effect of the Soul Present Drops or Capsules
When you use Soul Present for a few days you will understand what we mean by doing inner work at night. There are multiple layers of reality and you are much more than your physical, human body.
Soul Presents let you do astral work on deep layers of your being. You will experience that you remember dreams and that there are profound messages hidden in them. You enter a learning traject in which reflection and healing of yourself are central.
Start your microdose challenge now!
What do you receive when you order Microdosing?
1 strip = 12 days , 1 month = 3 strips = 36 days. You will receive 3 strips with which you can microdose for 36 days (depending on the amount you take)
We help you choose the right rhythm that suits you. Help put you at ease and answer your questions.
Do you have questions, doubts or do you want to share experiences with Microdosing Truffles? You are welcome in our Telegram group where you can connect with other like-minded people who also do Microdosing Truffles via House of Oneness.
For most people, Microdosing Truffles is new. Then it is nice to have a manual Microdosing Truffles as a manual for Microdosing Truffles.
Many people find it exciting to start with Microdosing Truffles. That is why you will receive a free video series in which I (Maria Johanna) will guide you through how to get started with Microdosing Truffles.
Ask all your questions during our Live Q&A moments. You will get access to this after you have ordered the Microdosing Truffle Challenge.
'Your vision becomes clear only into your own heart. who looks outside only dreams, who looks inside awakes.'
What benefits can you experience?
With plant spirits it works like this: 'You get what you need.' For one person this means 'being better in your own skin', while micro dosing for another person means focus and productivity.
It brings balance. For some, this means first resting and coming home to your heart and then experiencing focus and productivity.
So you do not always immediately get the desired result. That is why we recommend doing Microdosing Truffles for a longer period of time. For example 1 or 2 months. Think of it as a healing process.
Every day can be different. Some days you are bursting with ideas, you have inspiration and you get everything done. Other days you are 'forced' to rest. That's why many users say "It brings you back into balance."
The microdosing is very reflective. Listen to what you get and enjoy the process.
These are the most mentioned benefits of MicroDosing.
Get closer to yourself
Focus & Productivity
Get out of your head and into your heart
Inner peace
Depression
Spiritual growth
Meer innerlijke rust
More creativity
Guidance of the plant spirits
Stronger connection to your inner voice
The voice of the ego fades into the background
You take life more lightly
Less easily distracted
Feeling more carefree
Better able to enjoy
The sharp edges come off
More patience
Rediscover the joy of life
The bustle around you disappears
Stop the grinding in your head
Stop the grinding in your head
Feeling better emotionally and physically
De-stress
Helps you stay true to yourself in a busy environment
For Meinou, Micro Dosing Truffles has given a huge breakthrough. It has helped her to no longer need medication and to remove triggers of trauma from her past.
Because of this she has inspired so many people to also start with Microdosing Truffles. Since Meinou and I come from a different direction with regard to Microdosing Truffles, we offer a nice addition in terms of guidance during this process.
You can hear her story in the video below.
the story of Maria Johanna
My name is Maria Johanna and I am the founder of House of Oneness. For years I have worked with Ayahuasca. Meanwhile, I was introduced to various plant and natural medicines such as; Choco Bliss, Cocoa, San Pedro, Mushrooms, Kambo and Truffles.
I first learned about Microdosing in the jungles of Brazil. There they gave people who were very depressed and were afraid of Ayahuasca teaspoons of Ayahuasca. This resulted in a gradual healing.
For myself, microdosing gives inner peace and clarity and focus. I experience a strong spiritual guidethat supports me where necessary.
Examples of what Micro Dosing Truffles can mean
Microdosing is a process in which you receive support from the plant world. Most people feel a connection with the spirit of the Truffles. You may experience as if you are receiving Divine guidance in your life.
The truffles help you not to take life so hard, but to live more carefree. This is because the truffles get you out of your head and connect more with your heart and soul.
Because you are more connected with your heart and soul, you clearly feel what is and what is not good for you and you can easily take action here. This is one of the reasons microdosing can be so transformative.
Some people don't rest at first through a process. You may feel fatigued leaving you with no choice but to listen to your body. The Truffles first help you to get into balance and then experience other benefits.
Raising Your Vibration & Reflection
The truffles raise your vibration so that you live in a heightened consciousness during this period. This helps to see a different perspective, so that you can reflect very well on your life.
New connections in your brain & triggers
The truffles make new connections in your brain. This allows you to create new beliefs. You may have experienced traumas in the past that remove or reduce certain triggers. You are better able to be in the here and now and see the situation for what it is apart from your past experiences. It helps to be better with yourself.
The truffles make new connections in your brain. This allows you to create new beliefs. You may have experienced traumas in the past that remove or reduce certain triggers. You are better able to be in the here and now and see the situation for what it is apart from your past experiences. It helps to be better with yourself.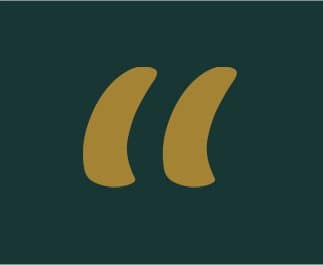 I microdosed the truffles for a total of more than 24 days. In the beginning it took some getting used to. I noticed something about me, but I couldn't quite place what it is. After about 8 days I started to get it, that's how it felt. It felt very good, relaxed and focus is the best way to describe it. I recommend everyone to try it once. Be open to it and who knows, you may get a lot of new insights as a result.
The microdosing has given me a lot of inner peace and it also gave me a lot of insights because the busy voice in my head disappeared. This allowed me to make much better choices that really align with myself, because I saw it much more clearly. I also experienced a lot of creativity and was able to write / record a lot of videos with the microdose. In short: I recommend EVERYONE to give this a chance! So much inner peace!
In my personal development, microdosing is a wonderful stimulant to introduce into daily life. What I personally notice is that I am more connected with my heart and live less from my head. My mood can also benefit where I look at situations more lightly and approach them and let more difficult situations slide off me more easily. I also notice that I reach deeper layers of myself, which I then become more aware of and can work with. In this way it is a nice contribution to personal development and self-awareness. 1 portion every other day is ideal for me, chew well, let it absorb and start the day!
Hey Marie Johanna, I'm starting the 2nd strip today. I am currently in a very intense period where my mother has had multiple brain haemorrhages and there is a lot of uncertainty and I have to deal with new demons. I am also in a huge upward spiral on a personal level. So I can't say with 100% certainty what it is, but the fact is that I have lived very close to my feelings in recent weeks. I am strong and standing firm and I am very grateful to you for micro dosing Truffles.
What Micro Dosing Truffles brought me so far is. The first few days I was kind of "forced" to take (even more) rest and after taking it I could only focus on 1 thing at a time (focus). What Micro Dosing Truffles brought me so far is. I notice that it now "stabilizes" more and that focus comes more throughout the day. In addition, there were also some emotional patterns that I can view much more from a kind of "helicopter view/zoomed out". So I'm definitely curious what this will do in the even longer term and I'm happy to help you again. So come on. Love, Sylvia
Right from the first day I noticed that the truffles made me very productive, I was no longer talking in my head, I just did what was necessary. A huge focus! Very nice.
I also noticed that I made choices much more from my heart, I feel much faster whether something suits me or not.
This is definitely something I will be using a lot more often!
Sign up by filling in your details and making the payment.
You will receive the truffles by post before June 18th. Register on time. The truffles have a delivery time of at least 3 working days or more.
Step 3: Store the truffles in the fridge
Keep them in the fridge so they don't spoil. These are 3 strips with portions of 6 micro doses of Truffles. Since you take the dose every other day or every 2 days, you can do this for 36 days (more than 1 month).
Step 4: Sign up on our Instagram Page
We use a private Instagram Group. Here you will find a weekly video that helps you during your process and daily help, inspiration, tips and connection with other like-minded people who participate in the Micro Dose Challenge.
Step 5: Join our Telegram Group (*not required)
We use a Telegram group where you can connect with like-minded people who are starting or already experienced in micro-dosing truffles. Telegram is an app that is similar to Whatsapp, only better protected. Here you can experience a lot of support from the other users.
Step 6: Start the Micro Dose Challenge with like-minded people and experience what it can do for you jou
Follow the instructions you receive via email and instagram and experience what 1 month of Micro Dosing can do for you.
Frequently asked Questions
What will I receive with this Challenge?
What will I receive with this Challenge?